We offer the first process control system based on in-situ glucose and lactate sensors suitable for all type of vessels
and bioreactors. From 6 Wellplate to bioreactor scale measure glucose and lactate in-situ and in real time.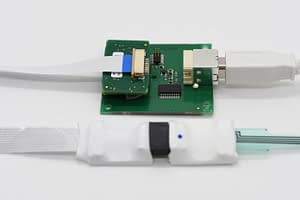 We are pleased to announce the launch of the USB WIRED BOARD. It is a standalone measuring module designed for direct integration purposes. The USB wired Board can be connected to any computer supporting virtual COM Port connected by USB or RS232. It supports 2 channel read out, allowing e.g. Glucose & Lactate measurement simultaneously.

If you want to know more just write an email to sales@c-cit.ch